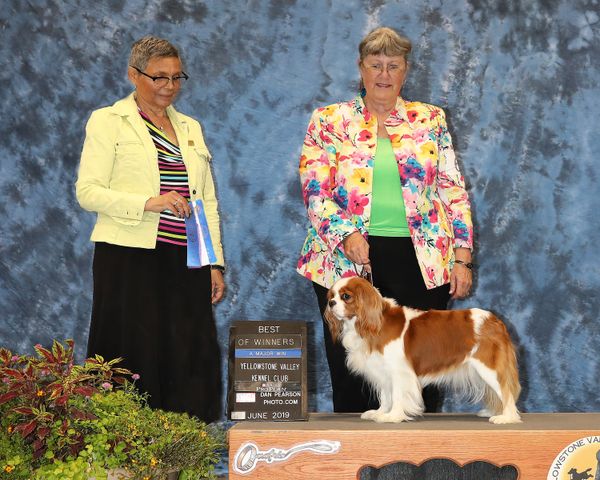 CH LUCKYCHARM ANASTASIA FDC CGC ATT
b: July 31, 2015
"Annie"
Annie completed Puppy Kindergarten and was awarded her AKC S.T.A.R. puppy certificate.  She entered the show ring and has one major so far on her quest for her AKC Champion title.  Motherhood interrupted her show career, but she will be back in the ring in early 2019 (after her coat grows back!)
We are showing Annie in Canada as well as the U.S. and as of May 2019 she is only a few points away from her Canadian Champion title. 
Jul 2020 Kenei Kennel ClubShow, Soldatna, Alaska
...HUGE THANKS to FLORENCE Mattice  for showing Annie for me this weekend and finishing her AKC Champion title...she needed 2 pts to finish going into this show and she finished on a high note with a 3 pt and 4 pt major and last but certainly not least getting her first Major Select pts...
Unfortunately, Annie's pursuit of her Canadian Champion title has been interrupted due to closure of the US/Can border due to COVID.  Meanwnile, while waiting to go back in the show ring, Annie has been been active in the whelping box, producing some beautiful puppies.  
Annie as more than just a pretty face because she has earned AKC titles in Farm Dog, Canine Good Citizen and Temperment Test 
CHIC # 124406 
Advanced Cardiac 2021
Eye Exam  Normal as of 2021
Patella Exam Normal as of 9/8/2017
Hips as of 9/8/2017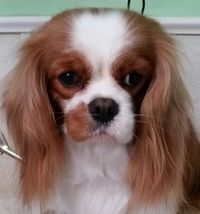 CH Nordictouch Sky Is The Limit

Nor CH Sw CH Vouges Yellow Pages

Sw/Nor CH Hackensack Torrancroy

Nor CH Magic Charm's Chasing Rainbow

Nor CH Magic Charm's Golden Springchoice

Nor/Sw CH Magic Charm's Indian Rainbow

Rose Arbor Extravaganza at Nordictouch

Eng/Dut/Bel/Lux CH Haagen Dazs of Craigowl

CH Nordictouch First Lady at Luckycharm